Following privatisation of British Rail, Railtrack customers had a host of different sources of help with their IT problems - 10 regional helpdesks, 2 Railtrack application-specific helpdesks, 17 mainframe application-specific helpdesks etc. As a result, customers found obtaining help difficult and frustrating, with the same problem having to be reported several times until the correct source for assistance was identified.
The challenge at Railtrack was to create a single point of contact for all IT problems, which would overcome all the above problems, and be totally committed to giving excellent customer care. The Result was Serviceline, a 24x7x365 Service Desk, with 23 staff, based in Crewe.
Over a 13 month period, Serviceline was launched to the whole country at the rate of approximately 500 customers a month. I personally visited each site explaining the service, answering questions, and distributing Serviceline marketing materials. As each area was taken on-board, its regional helpdesk ceased, although many of the support staff remained to action the problems from Serviceline which required second-line support.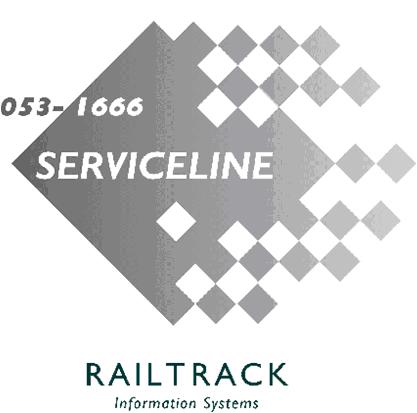 When fully implemented, Serviceline:
Received approximately 1000 calls/day

Answered 60% of calls within 5 seconds, 80% within 15 seconds.

Supported 6,500 customers, accessing 120+ servers in approximately 100 locations.

Compiled and maintained a configuration database of 18,500 items
The impact of Serviceline was validated by independent research carried out for Railtrack by the

Group, which judged Serviceline to be 'perceived by their customers to be highly efficient' and by a detailed customer satisfaction survey carried out by the Maven customer satisfaction research organisation which showed that many aspects of our service were judged 'world-class' in its analysis.